This week was fairly eventful. Friday was my birthday and we had snow days!
On Wednesday it rained and there was a huge chance of sleet. The county was threatening for us to leave school early and bus drivers even had to go to the bus garage early. Sadly though we didn't leave early. It started to sleet after a while and that's when they decided to call off school for Thursday and Friday!
I took some pictures of the snow and you can call me crazy that I did! I know I take too many pictures of the snow, but it's sooo pretty!
As of my birthday on Friday it was very nice! We didn't do anything big but a relaxing day is good for me. I woke up early and my mom was starting to make pancakes. We usually have those on Sunday morning and watch church on t.v. but since it was my birthday we had them Friday! It was really funny though when I came downstairs because my mom was yelling Happy Birthday and I got excited and started yelling Pancakes. So random to yell pancakes out in excitement but so me. Haha!
I opened some of my presents after breakfast. Some of my other things were being mailed and they didn't get here that day because of the storm. I also still get to go on a shopping spree with my grandma.
We decided to go to Cheesecake Factory for lunch and oh my gosh the food was so good! I got the Strawberry Cheesecake which tasted like heaven. My mom and I decided to go to a gymnastic meet that night and leave my dad and brother at home. After that we came home and had cake. We normally have a chocolate cake with crushed Oreos but they were out at our local grocery store so my mom made a cake from a box and oh my gosh it was so good! It was nice, rich, and fluffy!

Lilly has recently (or recently for me!) come out with the classic First Impressions print in blue and yellow! I love, love, love the pink, but the blue is so pretty!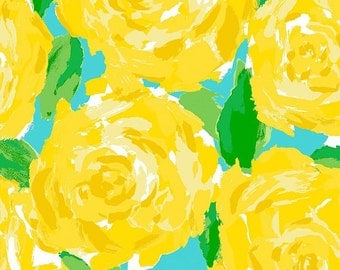 I'm thrilled for the scarf and i'm hoping i'll be able to snatch it for myself with my birthday money!
I've found three videos this week that I would love to share with y'all!
The first one is a cover by Shawn Mendes. This is the first time that I've heard of him and I really love his cover of this song! You really need to listen to his cover of Summertime Sadness!
This little girl saw rain for the first time and her reaction is perfect! She's the cutest thing ever and I love those chubby cheeks! You have to watch for a little giggle!
This guy decided to make a story on Snapchat for a job working for Snapchat. I know weird, but you have to watch it! It's funny!
Thanks for reading!
Don't forget to follow! It's completely free!
XOXO Alyson
This weeks posts!
{Where I Would Rather Be}